Our Qualifications
---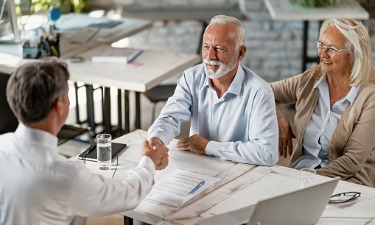 Our founder, Arnie Pechler Sr., has been working with individuals and business owners for over 40 years. He has built a team of agents, throughout the United States, who hold a variety of professional credentials, and business backgrounds. Many of these advisers are involved on a state or national basis with professional industry associations and we all are committed to making a positive difference in our clients lives.
We are dedicated to developing lasting relationships with our clients, and keeping current with the best solutions to help them.
One of the benefits of working with us is our ability to provide clear, easily understood explanations of the nuances of insurance products as they apply to business owners and higher net worth individuals. We also have experience working with foreign national and international clients. The personalized program that we can provide is a roadmap toward a more secure financial future for you and the people you care about.
We are looking forward to using the experience of our team to help you pursue your financial goals.
---